Addressing Economic Risks and Opportunities of Climate Change for Local Governments
Climate change is real, but the type of change that governments will encounter and the severity of impact will likely differ. This session will explain how climate change impacts will be felt at a local level and discuss projected scenarios across the United States and Canada. As we continue to witness changes to sea-level, frequency of flooding or drought events, severe weather intensity, and long-term weather patterns, finance officers must understand the implications of climate change upon the health, security and economic vitality of their communities, and prepare those professionals to better manage financial risks and seize related opportunities. Speakers will identify key threats, mitigation strategies, and solutions so governments can start reacting on a local level to these global environmental trends.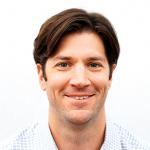 Matt Hochstein
Vice President, Client Services, Hagerty Consulting
With over 18 years of management consulting experience, Mr. Hochstein has led disaster recovery engagements for multiple FEMA Public Assistance and HUD CDBG-DR programs across a variety of hazards to include hurricanes, floods and wildfires. Matt led the strategy and design of a state's housing and infrastructure program following a $290M HUD CDBG-DR grant as well as assisted a community in designing a housing recovery strategy for a disaster where over 3,000 homes were completely destroyed. Currently he is serving as an executive over a recovery effort with $250M+ in infrastructure damages. He received a Master of Business Administration from the Kenan-Flagler Business School, University of North Carolina, and a Bachelor of Arts, Government, from Wesleyan University (CT).
$i++ ?>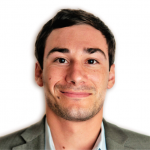 Chris Castro
Director, Office of Sustainability, City of Orlando
Chris is currently the Senior Advisor to Orlando Mayor Buddy Dyer, Director of Sustainability & Resilience, and 'Future-Ready' steering committee member for the City of Orlando, developing policies & programs to advance the City's sustainability, clean energy, & climate action goals.
Chris is best known for his work as the president and founder of IDEAS For Us, a global UN-accredited 501c3 nonprofit working to incubate and fund innovative projects that advance the UN Sustainable Development Goals. In 2012, Chris also started a clean-energy consulting firm called Citizen Energy, and 2013 co-created "Fleet Farming", a renowned urban farming social enterprise that is redefining local food systems by building organic farms on homeowner lawns, schools, and underutilized land throughout neighborhoods and communities.
Chris currently sits on nearly a dozen nonprofit and academic boards, including the Florida Solar Energy Center, US Green Building Council of Florida, Project Greenschools, and Goodwill Industries of Central Florida. He has previously held positions with University of Central Florida, Orange County Govt., and the U.S. Department of Energy. Over the years, Chris has been internationally recognized for his efforts; including being named the 2018 Public Official of the Year by Governing, a 'Champions of Change' by President Barack Obama, the 'Guru of Green' by the Orlando Business Journal, the Grist 50 Fixer Award, Top 30 Under 30 sustainability professionals by GreenBiz, and formal recognition from President Bill Clinton, President Jimmy Carter, and Vice President Al Gore.
$i++ ?>
Mark Belton
County Administrator, Charles County
Mark Belton was appointed as Charles County Administrator in February 2019 and served in the same role from 2012-2014. Mr. Belton served as the Secretary of the Maryland Department of Natural Resources (DNR) from 2014-2019 and as the Assistant Secretary from 2003-2005. His career also includes a variety of state and local government leadership positions, including Executive Director of the Pride of Baltimore, Inc. and County Administrator for Queen Anne's County, Maryland. Mr. Belton retired from the U.S. Navy in 2014 after a 31-year career that included 8 years of active duty and 23 years of service in the Navy Reserve. He retired with the rank of Rear Admiral.
$i++ ?>
Lindene Patton
Principal, Earth & Water Law Group
Lindene Patton is a strategic advisor with deep experience in large loss litigation strategy / recovery; climate attribution; risk management; product development; corporate advocacy; compliance; real property data and analytics; specialty risks (professional liability, D&O, nuclear liability schema, cyber security liability, environment); sustainability and resilience.
Her specialized expertise combines business, science, technology and the law to assess and solve complex risk management and litigation issues. She has a deep understanding of the business of (re)insurance, the business of software as a service; the business of data, analytics and related hardware and cloud based business models; and many of their associated customer businesses.
Lindene is an attorney licensed in CA and DC; a Virginia licensed real estate agent and an American Board of Industrial Hygiene-Certified Industrial Hygienist, retired. She holds a B.S. in biochemistry from the University of California, Davis; a Master of Public Health from the University of California, Berkeley; and a J.D. from Santa Clara University School of Law.
$i++ ?>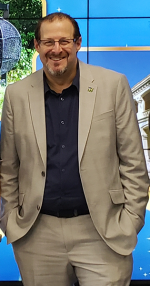 Daniel Kreeger
Executive Director, Association of Climate Change Officers
Daniel Kreeger is co-founder and executive director of the Association of Climate Change Officers (ACCO) and has a unique familiarity of climate change and sustainability initiatives being undertaken across the public and private sectors. Dan has led ACCO's programming efforts since its founding in 2008, as well as the establishment of its certification and training programs. In 2017, Dan co-founded the nation's first state-run climate change institution, the Maryland Climate Leadership Academy. Dan is a recognized expert on institutionalizing climate change into decision-making in the public and private sectors, and counsels numerous public and private sector entities on building organization-wide capacity on climate change.
Over the years, Dan led ACCO's partnership with the White House Council on Environmental Quality to twice produce their flagship conference on sustainability in Federal agency operations, the GreenGov Symposium, and also served as a co-founding steering committee member for the consortium that jointly administered EPA's Climate Leadership Awards from 2012-2015. He has also served as a reviewer for the IPCC 5th Assessment in 2014 and numerous Federal agency grant committees. An accomplished business executive with more than 20 years of cross-functional experience in change management and enterprise business strategies across sectors, Dan focuses upon the human capital, economic and operational implications of environmental and public health issues. Dan serves on the Dean's Council of Advisors at the FIU College of Architecture and the Arts and frequently lectures at graduate and executive education programs nationwide.
$i++ ?>
Key:

Complete

Next

Failed

Available

Locked
05/29/2020 at 3:00 PM (EDT) | 100 minutes
05/29/2020 at 3:00 PM (EDT) | 100 minutes
GFOA Virtual Conference Feedback
11 Questions
No credits available | Certificate available
No credits available | Certificate available