Ask the Expert - Fiscal First Aid
Recorded On: 05/27/2020
Staff from GFOA's Research and Consulting Center will be available to answer questions on Fiscal First Aid techniques, approaches for helping governments balance their budgets during these difficult times.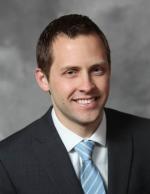 Mike Mucha
Deputy Executive Director / Director, Research and Consulting, GFOA
Mike Mucha joined GFOA in 2006 and is now GFOA's Deputy Executive Director and the Director of the Research and Consulting Center. In this role, Mike oversees GFOA consulting projects, research activities, the Government Finance Review, planning for GFOA training and conference, the GFOA website, and other strategic initiatives for GFOA. Mike also leads GFOA's consulting practice and focuses on providing guidance to local governments on how to use technology more effectively, improve business processes and administrative practices, and implement best practices in financial management. Mike has managed projects for both large and small governments, regularly speaks at GFOA training events, and has written numerous articles on public sector enterprise technology applications, budgeting, performance management, and strategic planning.
Education:
BBA, University of Iowa
MSPPM, Carnegie Mellon University.
$i++ ?>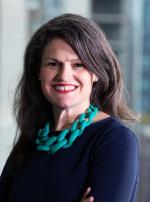 Katie Ludwig
Senior Manager, GFOA
Katie Ludwig joined GFOA in 2018. Her work is focused on helping local governments develop policies and procedures and implement systems to improve their efficiency and effectiveness and promote financial sustainability.
Prior to joining GFOA, Katie worked for four years at the Chicago Housing Authority, where she was responsible for the management and operations of the Housing Choice Voucher program. She also worked for the City of Chicago for more than 13 years, serving in a variety of roles in the Office of Budget and Management, the Department of Housing, and the Chicago Public Library. In all of these roles, Katie worked on projects to develop new programs, policies, and procedures.
$i++ ?>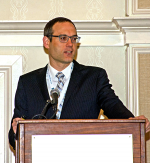 Shayne C. Kavanagh
Senior Manager, Research, GFOA
Shayne is the Senior Manager of Research for GFOA and has been a leader in developing the practice and technique of long-term financial planning and policies for local government. He started GFOA's long-term financial planning and policy consulting offering in 2002 and has been working with governments on financial planning and policies ever since. Shayne has worked with many governments of different sizes and types on financial planning and policies across the United States and Canada.
Shayne's financial planning experience also drives his research at GFOA. He is the author of a number of influential publications on financial planning, including:
• The leading and highly regarded book about long-term financial planning in local government, Financing the Future.
• Financial Policies: Design and Implementation, GFOA's flagship publication on the topic.
• Informed Decision-Making through Forecasting: A Practitioner's Guide to Revenue Analysis
• Financial Foundations for Thriving Communities, GFOA's latest and most complete guidance for how to achieve and maintain the financial health of local governments.
• A number of articles on long-term financial planning, financial policies, budget reform, using technology to improve efficiency, and other related topics for magazines including Government Finance Review, Public Management, School Business Affairs, and Public CIO.
Prior to joining GFOA, Shayne was the Assistant Village Manager for the Village of Palos Park, Illinois, where he was responsible for managing all aspects of financial management operations, including budgeting, utility billing, payroll, and accounting. He received his MPA degree from Northern Illinois University.
$i++ ?>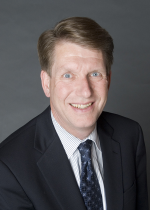 Ken Rust
Chief Financial Officer (Retired), City of Portland
Ken Rust is the retired Chief Financial Officer (CFO) for the City of Portland. Ken served the City in a variety of capacities, including Debt Manager and Chief Administrative Officer, over a 21-year time period.
Before joining the City, Ken was a Senior Managing Consultant at Public Financial Management, an independent financial advisory firm, and began his professional career as an economist with CH2M HILL, where he specialized in utility ratemaking, capital planning, and project feasibility analysis.
Ken is a Portland native and graduate of Portland State University, where he earned a Bachelor's of Science degree in Economics and Business Administration. During his working career, Ken was a member of the Oregon Government Finance Officers Association and the Government Finance Officers Association of the United States and Canada, having served as its President in 2008-09.
$i++ ?>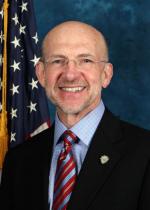 Greg Devereaux
Consultant/Retired CEO, County of San Bernardino
Greg Devereaux is a Partner with Worthington Partners, LLC in Chino, CA. He previously served as Chief Executive Officer for the County of San Bernardino from January 2010 through June 2017. He worked effectively with the Board of Supervisors to focus the County's efforts toward fiscal responsibility and proactive solutions, including the development of a Countywide Vision.
Greg has served in state and local government for more than 38 years, holding various administrative leadership positions, including city manager in the cities of Ontario and Fontana. He is a Fellow with the National Academy of Public Administration, a member of the Advisory Board of the graduate programs in planning at the Sol Price School of Public Policy at USC, a Past President of the California Redevelopment Association and has served on multiple California League of Cities committees. Greg is also a member of the advisory board for the Department of Public Administration, CSU San Bernardino, and is the visiting resident at the West Virginia University Eberly College of Arts and Sciences, Division of Public Administration. Among many distinguished awards, in 2015 he became the 59th recipient of the Clarence A. Dykstra award for Excellence in Government from the Southern California Chapter of the American Society for Public Administration.
$i++ ?>
Key:

Complete

Next

Failed

Available

Locked
05/27/2020 at 1:00 PM (EDT) | 60 minutes
05/27/2020 at 1:00 PM (EDT) | 60 minutes
GFOA Virtual Conference Feedback
11 Questions