Data Analysis, Decision Making, and Long-Term Planning
Recorded On: 05/21/2020
The recent rapid changes in the economy have brought to light the importance of long term financial planning and public engagement. These are key in supporting robust decision-making in an organization – by helping to highlight potential financial challenges in the future and also incorporating feedback from constituents. This session will highlight the experiences of several municipalities in these key components of informed decision-making and how they have leveraged financial forecasting and transparency tools to help support.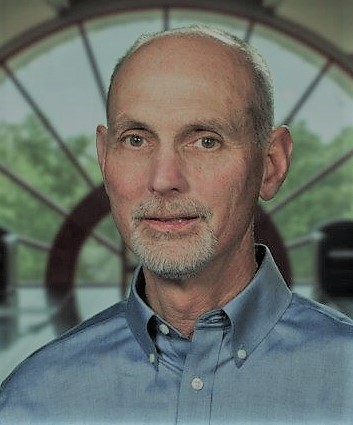 Steve Jenkins
Budget Director, City of Chesapeake
EXPERIENCE
2010 – PRESENT
BUDGET DIRECTOR, CITY OF CHESAPEAKE
Primarily responsible for development of annual operating and capital budgets for a City of 250,000 residents and over 4,000 employees. This requires working with executive team and department heads to identify priorities, service requirements and available resources necessary to finance annual and long-term capital plans.
1996 – 2010
BUDGET AND FINANCE DIRECTOR, SEVERAL SCHOOL DIVISIONS
Primarily responsible for developing annual budgets and financial reporting. Also responsible for supervision of accounts payable, payroll, risk management, facility maintenance, and school food services.
1988-1996
GRANTS ACCOUNTANT/COORDINATOR, NORFOLK PUBLIC SCHOOLS
Responsible for grant reimbursement and reporting, decentralization of accounting and purchasing functions, preparation of annual financial reporting, and modernizing accounting system.
EARLIER
CERTIFIED PUBLIC ACCOUNTANT, SEVERAL LOCAL FIRMS
Provided accounting and tax services to small businesses. Clients ranged from medium sized firms requiring audit services to sole proprietors with less than 10 employees. Services included review and compilation of financial statements, preparation of short and long-term projections, and advising clients on financial and tax matters.
EDUCATION
MASTERS PUBLIC ADMINISTRATION, OLD DOMINION UNIVERSITY
BACHELORS, BUSINESS ADMINISTRATION, OLD DOMINION UNIVERSITY
SKILLS
• Financial management
• Financial and Budget reporting • Prioritization of activities and projects
• Service based costing
$i++ ?>
Mike Newsome
Customer Success Associate, Questica
Michael studied law in the United Kingdom and after a period in Articles began a career in financial services. In 1977, Michael immigrated to Canada where he spent several years regulating Credit Unions; providing direction and oversight to those organizations in crisis due to poorly matched maturities and an inverted yield curve.
Spurred on by the dearth of available analytical tools Michael transitioned to a career in technology with Comshare, at the time a leading supplier of decision support and executive information systems. It was there that Michael collaborated with Stafford Beer and developed a lifelong interest in management cybernetics. He also worked extensively with Jack Rockart, Director of the MIT Center for Information Systems Research, on the development of tools to assist in the monitoring of Critical Success Factors and Key Performance Indicators.
Over the past 10 years Michael has held several positions with Questica Inc.; most recently as a Customer Success consultant.
$i++ ?>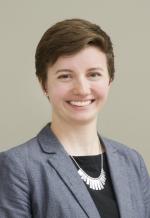 Kate Lewis-Lakin
Budget Coordinator, City of Evanston
Kate Lewis-Lakin currently serves as Budget Coordinator for the City of Evanston. . In her role, she oversees the creation, approval, and management of Evanston's annual budget of $300 million. Kate has been with the City for three years, beginning as the Senior Management Analyst in 2017. Prior to her time in Evanston, Kate served as an ICMA Management Fellow in Munster, Indiana. She holds a Masters in Public Administration from Ohio State University and a Bachelor of Arts from Ohio Wesleyan University.
$i++ ?>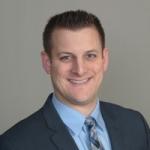 Nicholas Mostardo
Finance Director, Village of Libertyville
Nicholas Mostardo is Finance Director with the Village of Libertyville, Illinois, a vibrant non-home rule municipality with a population of 20,490. Mr. Mostardo joined the Village of Libertyville in 2018 after spending five years with the Village of Winnetka, Illinois where he served in the roles of Assistant Finance Director, Financial Services Coordinator, and Management Analyst.

Mr. Mostardo developed the Village of Libertyville's first comprehensive long-term capital improvement plan which helped to secure the passage of a non-home rule sales tax referendum in March of 2020. Under his leadership, the Village continues to receive the GFOA's Distinguished Budget Presentation Award and Certificate of Achievement for Excellence in Financial Reporting. Mr. Mostardo is recognized by the Libertyville Board of Trustees and Village residents for having the ability to reduce complex financial concepts into simplifications better understood by the non-technical user. Like many of his colleagues, his current primary charge is addressing the local impacts of the financial crisis brought upon by the COVID-19 pandemic.

Mr. Mostardo is a GFOA Certified Public Finance Officer who holds a Master of Public Administration degree from the University of North Dakota, a Master of Arts degree in Political Science from the University of South Carolina, and a Bachelor of Arts degree in Political Science from Benedictine University (IL).
$i++ ?>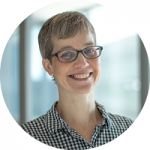 Katie Henry
Municipal Services Director, Forecast5 Analytics
Katie Henry joined Forecast5 Analytics July 1, 2019 and was the Finance Director for the City of Sherwood for 3 years prior to that. She moved to Oregon about 3 years ago to be closer to family from Olympia Washington where she served as Finance Director for the City of DuPont. She has over 13 years' experience in governmental accounting including Accountant, Senior Accountant, Audit, and Internal Audit positions prior to her role as Finance Director. Some of her recent key responsibilities were to increase the transparency of the City of Sherwood's finances and to improve the precision of the long term financial forecasting to allow the Budget Committee, Council and the City Manager to make the best decisions possible for the future of the City of Sherwood.
$i++ ?>
Key:

Complete

Next

Failed

Available

Locked
05/21/2020 at 11:00 AM (EDT) | 100 minutes
05/21/2020 at 11:00 AM (EDT) | 100 minutes
GFOA Virtual Conference Feedback
11 Questions
No credits available | Certificate available
No credits available | Certificate available