Help! Our Data Has Been Taken For Ransom!
Recorded On: 05/27/2020
Ransomware attacks are becoming more frequent in government and each week we learn of additional governments that have become victim to these paralyzing hacks. While governments need to understand risks and prepare preventative strategies, they also must be prepared in the event you fall victim. Do you have a plan when you find your electronic files have become encrypted and cannot be unlocked unless you pay a ransom? Some governments have elected to give in to the criminals while other governments have decided to fight – often at great cost. Listen, as your peers and professionals in the industry discuss how to react in the even of ransomware attack, considerations for paying the ransom, other strategies you may have available to deal with this latest threat to our communities.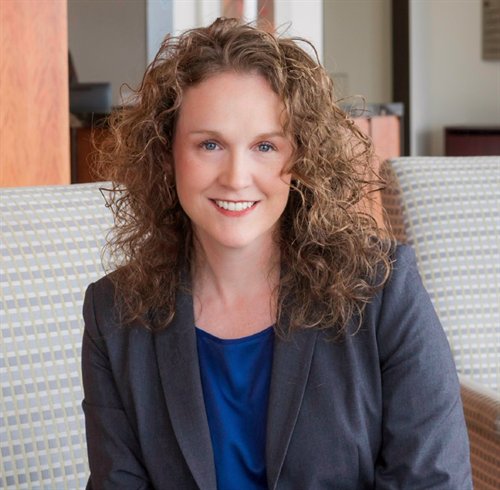 Carolyn DeVar
Head of Commercial Banking Identity & Access Management and Data Management, Protection and Privacy, J.P. Morgan Chase Commercial Banking Cybersecurity and Technology Controls
Carolyn DeVar is an Executive Director for the J.P. Morgan Chase Commercial Banking Cybersecurity and Technology Controls organization. She has responsibility for security administration, privileged access, end user access, oversight & governance, center of excellence, access strategy & controls and data management & protection controls. The global team located in New York, Chicago, Indianapolis and Bengaluru centralize the roles definition, onboarding and certification for all user access, are focused on automation of Roles Based Access Control and enhancing the Access Management Control environment aligned with Global Identity & Access Management.
Prior to joining CB Technology she served as the Business Initiative Lead in CB Regulatory Operations responsible for Anti-trust, Conflicts of Interest, Regulation O and Regulation W. Before joining Commercial Banking she worked in the Corporate Investment Bank as the Senior Product Manager for J.P. Morgan ACCESS Liquidity Solutions. Carolyn began her career at the firm in the Bank One Treasury Services Merger Office and then held various senior program and senior product roles on the Client ACCESS Host-to-Host, Commercial Card, J.P. Morgan ACCESS and the Global Payment Strategy teams.
Carolyn has 20+ years of experience in the technology and financial services industry. Before joining J.P. Morgan in 2002, she started her career in Healthcare Technology and consulting. She switched industries to Telecommunications and served as an Application Development Manager accountable for the Customer Relationship Management, Billing, Tax and Provisioning applications. She was the recipient of the Inner Circle Sales Person award.
Carolyn holds a Master of Business Administration with a concentration in Management Information Systems from Kellstadt Graduate School of Business at DePaul University – Chicago, Illinois, a Bachelor in Finance and a Bachelor in Economics from the University of Illinois at Urbana-Champaign, and a Project Management Certificate from the University of Chicago-Graham School. She is also holds a CIGE and CIAM certification.
Carolyn is a member of the Chicago TakeITforward Executive Council, PRIDE Ally, Technology Executive Leaders Program, Women's Interactive Network, Women On The Move and the Chicago Technology Operating Council Cybersecurity and Talent Acquisition committees. As part of her role, she is the Chicago Tech Center lead for: YearUp, CyberKidz and the One Summer Chicago High School internship programs.
She is based in Chicago and resides in Lincoln Park with her husband Marc and children William and Mackenzie.
$i++ ?>
Phil Bertolini
Co-Director, Center for Digital Government
Phil Bertolini is the Co-Director of the Center for Digital Government (CDG), a national research and advisory institute on information technology policies and best practices in state and local government. Previously, he served as deputy county executive and CIO for Oakland County, Michigan.
During his 31-year tenure, Phil built a world-class IT organization in the second-largest county in Michigan, just north of Detroit. As Oakland County CIO, he oversaw more than 150 employees serving over 1.2 million residents. In 2005, he was also promoted to deputy county executive, holding dual positions until his retirement.
Phil's efforts earned the county national attention, winning numerous awards for technology innovation and excellence. He was named one of Governing Magazine's Public Official of the Year and Government Technology Magazine's Top 25 Doers, Dreamers & Drivers. He was also honored by the President Obama White House as a Champion of Change for 2012.
$i++ ?>
Key:

Complete

Next

Failed

Available

Locked
05/27/2020 at 3:00 PM (EDT) | 50 minutes
05/27/2020 at 3:00 PM (EDT) | 50 minutes
GFOA Virtual Conference Feedback
11 Questions
No credits available | Certificate available
No credits available | Certificate available