Seeking Clarity with Transition from LIBOR
Recorded On: 05/28/2020
Starting in 2022, the Secured Overnight Financing Rate (SOFR) will replace the London Interbank Offered Rate (LIBOR) as the benchmark for derivative and swap transactions in the municipal market. This session will summarize work done so far by representatives from GFOA to the Alternative Reference Rate Committee (ARRC) on the transition to the alternative rate. Speakers will also discuss how governments can understand their potential exposure and the complexities of the conversion process to inform on how all finance officers should approach existing and future transactions.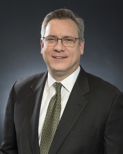 Patrick J. McCoy
Director of Finance, Metropolitan Transportation Authority, New York
Patrick McCoy is the Director of Finance at the Metropolitan Transportation Authority (MTA) in New York. Pat directs the issuance of over $3 billion in municipal bonds annually under the Authority's multi credit borrowing structure. He is responsible for the MTA's $34 billion debt portfolio, which includes variable rate products, derivatives and fixed rate obligations. Prior to joining the MTA, Pat served as the Executive Director of the New York City Municipal Water Finance Authority, a public benefit corporation of the City of New York that provides capital financing for the City's water and sewer system. Pat was Executive Director of New York Water from January 2007 through August 2008. Patrick's previous positions:
Manager of Investor Relations for the NewPower Company, a publicly traded retail energy provider headquartered in Purchase, New York.
Supervising Analyst in the Financial Communications group of Fleishman‐Hillard, a global public relations firm.
Manager of Investor Relations for the New York City Municipal Water Finance Authority, the Transitional Finance Authority (TFA) and TSASC, Inc. (Tobacco Securitization).
Senior Budget Analyst, Office of Management and Budget, Community Development Unit.
Patrick currently serves on the Board of Directors of the Westchester County Health Care Corporation and on the Executive Board of the Government Finance Officer's Association of the United States and Canada (GFOA). Patrick has a M.S. Degree in Urban Policy Analysis and Management from the New School University in New York, and a B.A. from St. Ambrose University in Davenport, Iowa.
$i++ ?>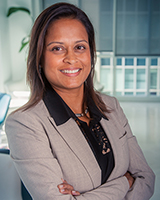 Seema Mohanty
Managing Director, Mohanty Gargiulo LLC
Seema Mohanty has over 25 years of experience in the tax-exempt finance business as both a banker and derivatives marketer. She currently serves as swap advisor for a variety of municipal clients with large and complex derivatives portfolios and provides comprehensive derivatives services including proactive idea generation, transaction execution, ISDA negotiation, tax, accounting and regulatory assistance.
Prior to founding Mohanty Gargiulo LLC, Ms. Mohanty was a Managing Director and the Head of Derivatives Marketing and Structured Products at UBS and Managing Director and Head of Issuer Derivatives Marketing at Morgan Stanley. Ms. Mohanty began her career as a banker at CS First Boston and JP Morgan.
Ms. Mohanty has a BA in Economics from the University of Michigan and an MBA in Finance and Economics from the University of Chicago. She currently serves on the Board of Directors of the Municipal Securities Rulemaking Board.
$i++ ?>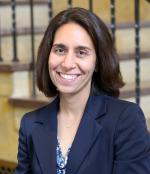 Cindy Harris
Chief Financial Officer, Iowa Finance Authority
Ms. Harris joined the Authority as the Chief Financial Officer in September 2012. Prior to joining the Authority, Ms. Harris served as a Senior Consultant at cfX Incorporated, a company solely dedicated to providing quantitative and strategic support to State Housing Finance Agencies (HFAs). Prior to cfX, she was a Research Assistant for the Board of Governors of the Federal Reserve System. Ms. Harris earned a B.A. in Economics from Grinnell College and a M.S. in Economics from the University of North Carolina at Chapel Hill.
$i++ ?>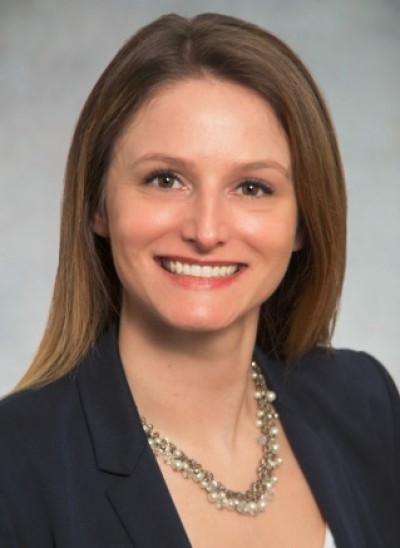 Readie Callahan
Head of Communications Strategy, Wells Fargo LIBOR Transition Office
Readie Callahan is the Head of Communications Strategy for the Wells Fargo LIBOR Transition Office (LTO). The LTO is charged with developing and directing the execution of a coordinated strategy to transition the numerous IBOR-based products and processes across Wells Fargo to alternative reference rates. Readie manages strategic efforts to ensure clear and consistent information is shared with regulators, customers and other stakeholders transitioning from IBORs to new floating rate benchmarks.

Readie joined Wells Fargo Securities in 2011 as an investment banker serving municipal and not-for-profit clients in the Government and Institutional Banking Group. She specialized in structuring on-balance sheet loans and securities, underwriting fixed and floating rate debt, and developed and implemented pricing and funding strategies in response to the changing regulatory framework for Wells Fargo. Readie began her career at JPMorgan and worked for a start-up broker-dealer and investment fund prior to joining Wells Fargo.

Readie graduated from Washington University in St. Louis, MO with a B.A. in French and International Area Studies. She is an avid triathlete and two-time iron(wo)man.
$i++ ?>
Jay M. Goldstone
Managing Director, Public Finance Group (retired), Mitsubishi UFJ Financial Group
Jay Goldstone, Managing Director, Public Finance Group, Mitsubishi UFJ Financial Group (MUFG). He was hired by MUFG in October 2013 and is responsible for managing relations with state and local government clients and prospects including the origination and structuring of lines of credit, direct loans and placements, standby bond purchase agreements, letter of credit, and other related banking services.
Prior to joining the bank, Mr. Goldstone had a successful 37-year career in municipal government in financial and executive capacities. He has held such positions as Chief Operating Officer and Chief Financial Officer for the City of San Diego, CA; Director of Finance for the City of Pasadena, CA; Manager of Finance for Maricopa County, AZ; Interim City Manager and Director of Finance for the City of Richmond, CA; and Deputy Director of Finance for the City of Santa Clara, CA.
Mr. Goldstone has served on the Board of Directors of the Municipal Securities Rulemaking Board and was Chair of the Board from October 1, 2012 to September 30, 2013. He served as a Commissioner on the California Debt and Investment Advisory Commission for seven years, as Chair of the League of California Cities Revenue and Taxation Committee for one year and was recently Co-Chair of the California State Treasurer's Task Force on Bond Accountability. He is currently a technical advisor for the GFOA Debt Policy Committee.
Mr. Goldstone received a Bachelor's degree from the University of Minnesota, a Master's degree in Public Administration from Arizona State University, and a Master's degree in Business Administration from Santa Clara University.
$i++ ?>
Key:

Complete

Next

Failed

Available

Locked
05/28/2020 at 3:00 PM (EDT) | 100 minutes
05/28/2020 at 3:00 PM (EDT) | 100 minutes
GFOA Virtual Conference Feedback
11 Questions
No credits available | Certificate available
No credits available | Certificate available