About Us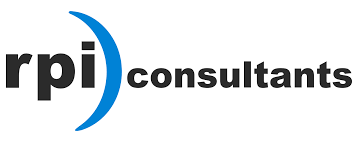 RPI Consultants is a mid-size Business Transformation and Information Technology consulting firm headquartered in Baltimore, Maryland with a nationwide presence. We provide for Enterprise Resource Planning (ERP) preparation, implementation, optimization, managed services, and migrations to the Cloud as well as developing the requirements and justification to change or improve enterprise applications. Our business is focused on Public Sector and Healthcare bringing the innovation of private sector to the public sector as well as bringing the discipline of government organizations to the private sector. We are an Infor (Lawson) Alliance Partner that is CloudSuite specialized – since 19999 we are a thought leader in the markets and geographies we serve. We are proud to be part of the GFOA Community.
Resources: www.rpic.com/gfoa
Contact Us:
RPI Consultants
101 N Haven St, Ste 201
Baltimore, MD 21224-1636
410-276-6090 O
questions@rpic.com
www.rpic.com/gfoa
Bill Geddy
Vice President, Sales & Marketing
RPI Consultants
404-375-9249 M
404-913-1411 P
404-478-8887 F
bgeddy@rpic.com E
LinkedIn: http://www.linkedin.com/in/bil...
Schedule a Meeting: https://rpic.as.me/billgeddy
RPI on WorkOutLoud: http://bit.ly/rpiwoldc
Twitter: @Bill_Geddy
RPI: The right team, the right solutions, at the right time.
Everything you need to know about RPI Consultants
Migrating to Infor's CloudSuite Public Sector: Get Ready for It
A Speed Session on Infor Public Sector with RPI Consultants
How to Get Ready for CloudSuite v11: The v11 Pre-Planning Assessment
| Access Date | Quiz Result | Score | Actions |
| --- | --- | --- | --- |
Need Technical Support?
Please login with the email you used to register and the password: GFOAVirtual2020
*If you are using Internet Explorer this site will not function properly for you, please switch to another browser such as google chrome, mozilla firefox, Safari, etc.
Need further support, please read our visit our FAQs page.
For questions about CPEs, please email conference@gfoa.org

Not Yet Registered?
---
If you have not yet registered, there is still time to do so! Click on the button below.
Register Now